Experts at your Service
We deliver the full package - from idea to deployment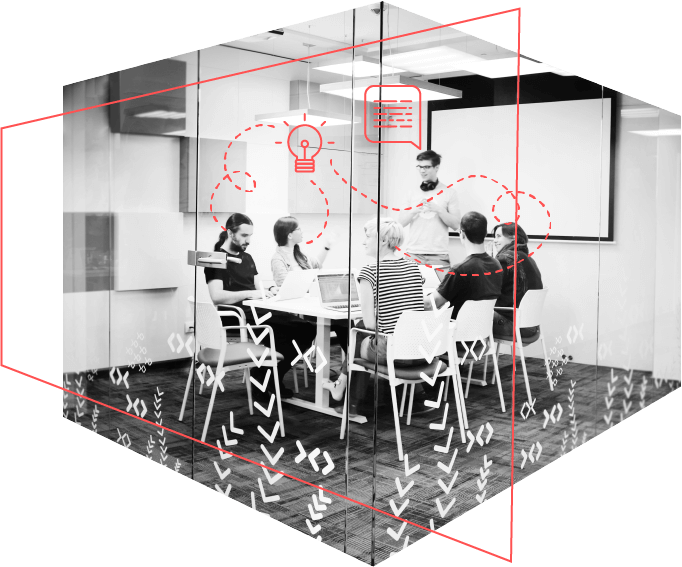 Using best-suited technologies we can help you create any web app from scratch. We build scalable micro-services that can solve even the most complex problems.
Competition in the mobile marketplace is fiercer than ever. Depending on the specifications, we can build your app with a native or hybrid approach.
Our values
Our team of experts all share the same values in the pursuit of technical excellence.
It's all about

Code Quality
Code quality is our obsession. We've even built our own SaaS for automated code reviews!
Communication


is the key.
We play with open cards and provide full transparency to our employees and clients
Pair programming


and

code reviews
Our sense of teamplay is strong: we verify all code with a group approach.
Partnership

and
shared goals
Your business is our passion. We work together to boost your success.
Best tech

for
the problem
The latest technologies and frameworks help us deliver your product in the most optimal way.
Microservices

are
the future.
Following the latest trends, we try to deliver your product as a robust block of small applications.
When you are writing an important piece of code, don't you want another person to look it over before it goes into production?

A solid test suite is an absolute requirement for a web application. However, one major problem with test suites is that they get slow as they get large. Jenkins can ease the pain by distributing the test runs in parallel.

Product Design Sprints not only build shared understanding within a team but also set a stage to LEAN startup approach.
Write us today to get your free estimate!
We will get right on it to see if we're a good fit for your project and to provide you with initial costs and timeline.